The property maintenance programs we offer are tailored to each individual landscape's specific needs, ensuring sustained health and beauty of your property year after year. Make your lawn & landscaping fresher, more colorful, and looking its best with regular maintenance visits.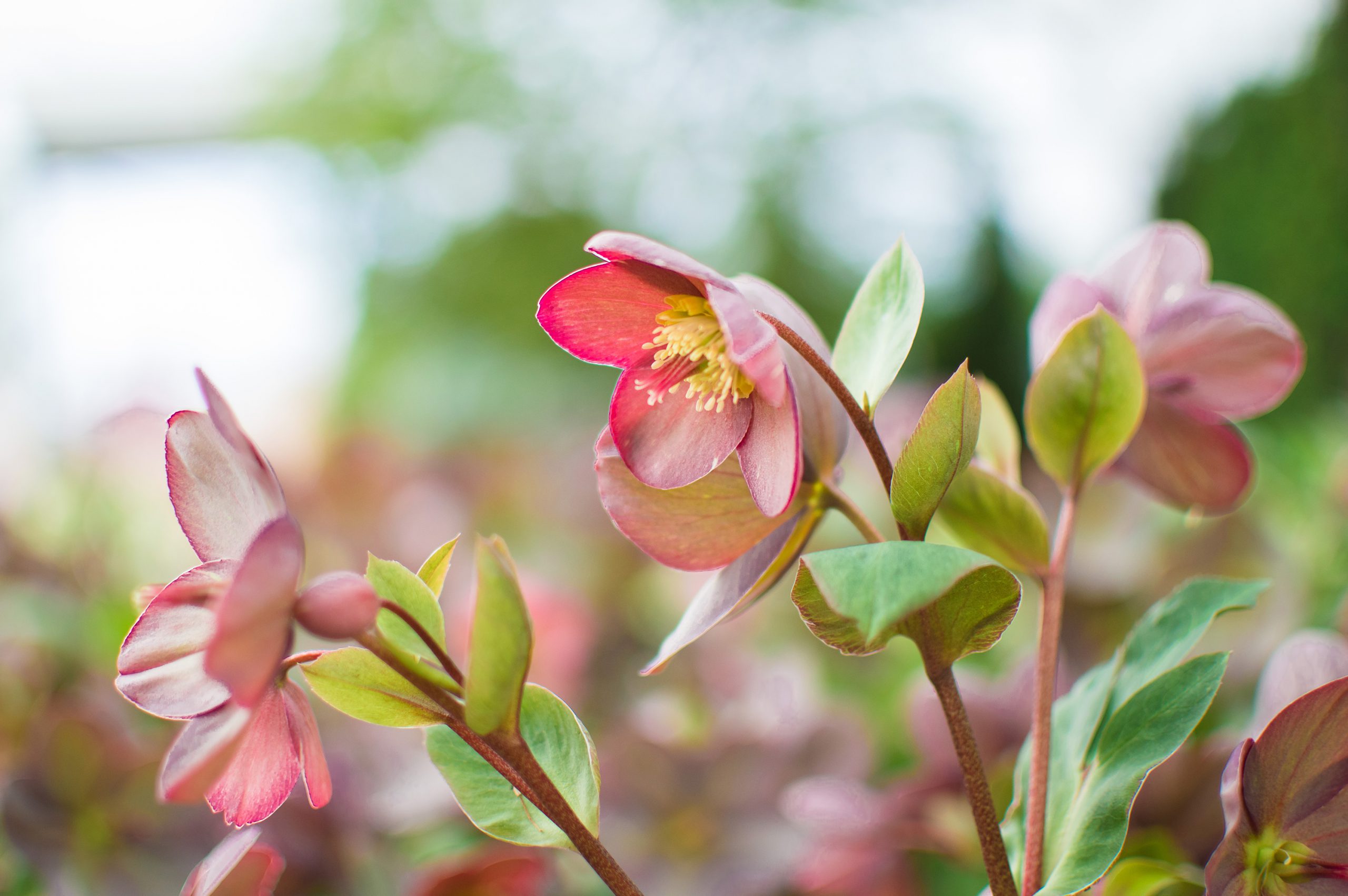 Seasonal Plantings
Add a burst of color to your landscape with an array of spring & summer annuals, vibrant fall mums and flowers, as well as bulbs to prepare you for a more colorful spring. Let us help you plan for the best color your landscape has ever seen!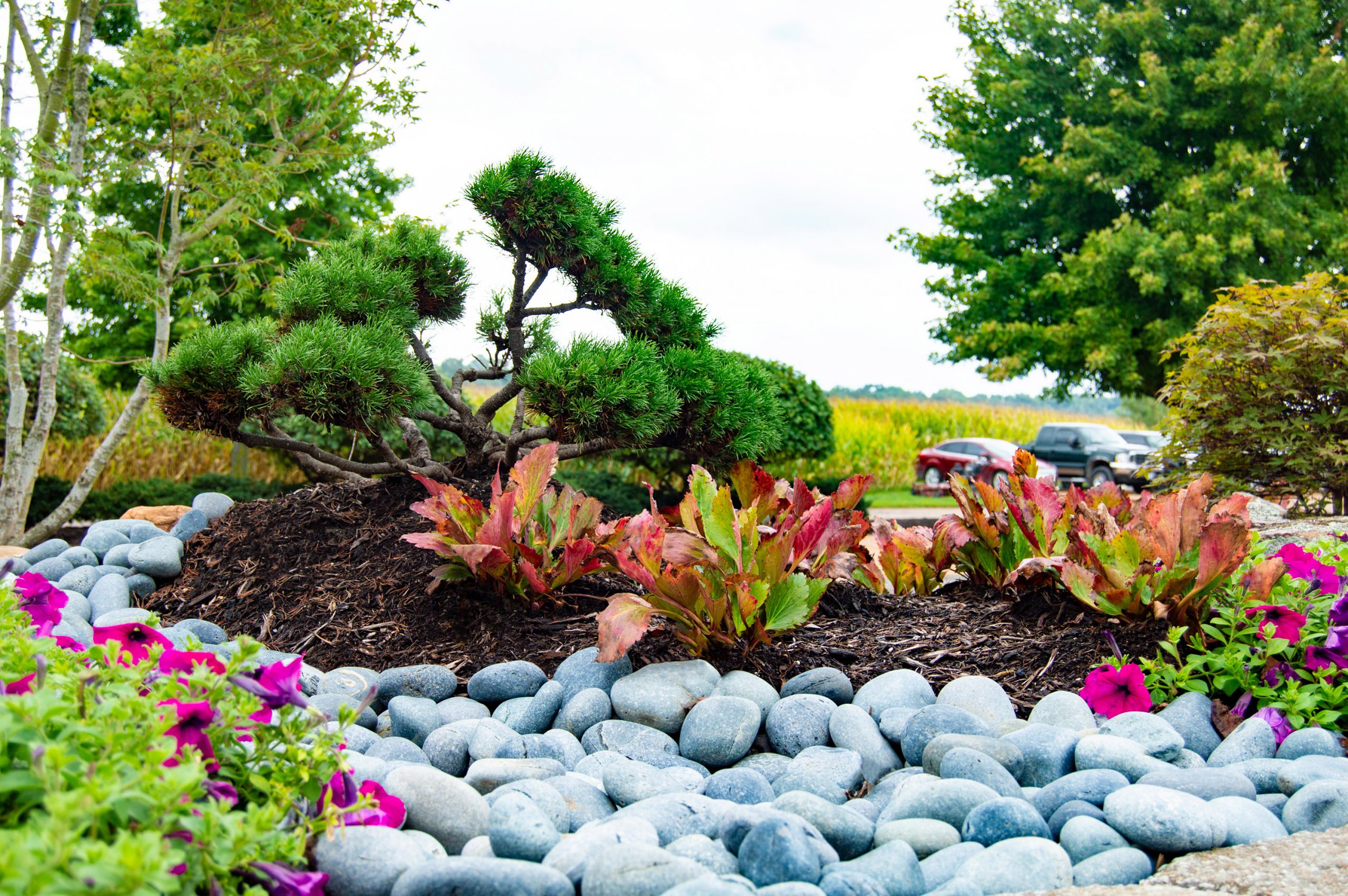 Clean Ups
To ensure your landscape always looks it's best, it is important to maintain it year-round. Our comprehensive packages keep your landscape healthy throughout the growing season and prepare it for the harsh winter months in the fall. Clean-ups are customized to your landscape and it's individual needs. Ask us about our Spring, Summer, Fall bundle that can provide savings for you and extra love for your landscape.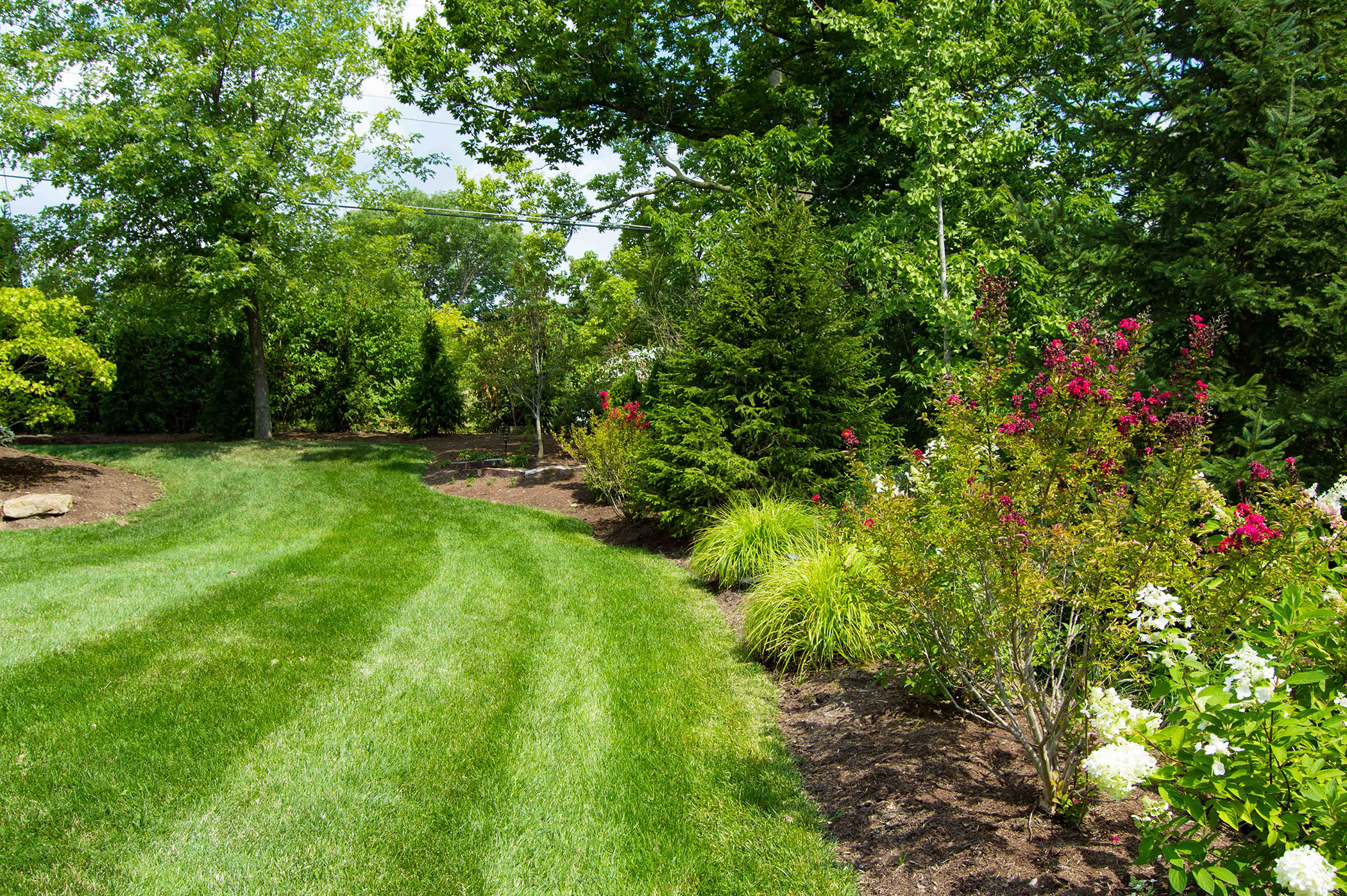 Turf Renovations
Lawn aeration will reduce soil compaction and allows nutrients to be absorbed more easily through the roots of your grass. Over-seeding will thicken your lawn, and power raking clears dead material without destroying healthy grass allowing your lawn to heal quickly.
Learn more about Turf Renos on our blog post! Click here to read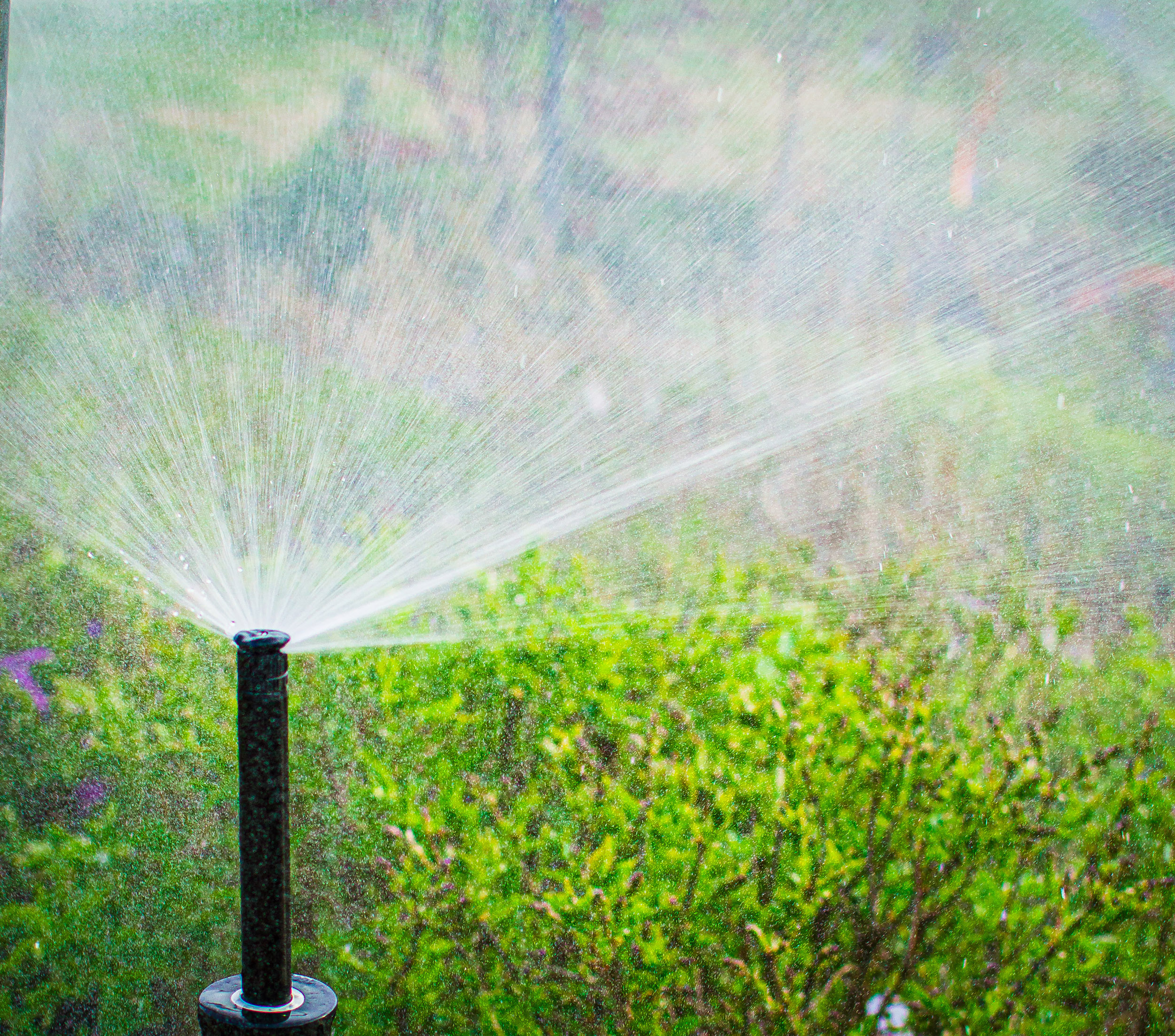 Irrigation
At Chesterfield Valley Nursery, we understand that every lawn and Landscape is unique and so are its needs. We offer a full line of irrigation services including customized packages that will cover everything you need from installation of a new system to maintenance for your existing system. Package can include manual monitoring of your system with our summer walk-throughs to prevent issues that may otherwise go unnoticed during the growing season.
Irrigation Backflow Testing-Backflows must be tested annually as required by your city or county code. Our on-site certified annual inspections help ensure systems are working properly to prevent the unintentional reversal of flow in the water systems.
Irrigation System Start Ups– Our professional sprinkler activation will ensure your system is operating at optimum performance. Start ups typically begin the first week of April.
Irrigation System Shut Downs– Proper start up and winterization of your irrigation system will protect your investment and keep your system running properly throughout the season. Shut downs typically begin in mid October depending on weather conditions.

Mowing
Our professional service offers the skills and expertise to maintain your lawn's health and beauty along with identifying problem areas. Services include mowing, trimming and removal of trimmings from hard surfaces.
**Offered only in conjunction with Property Maintenance Packages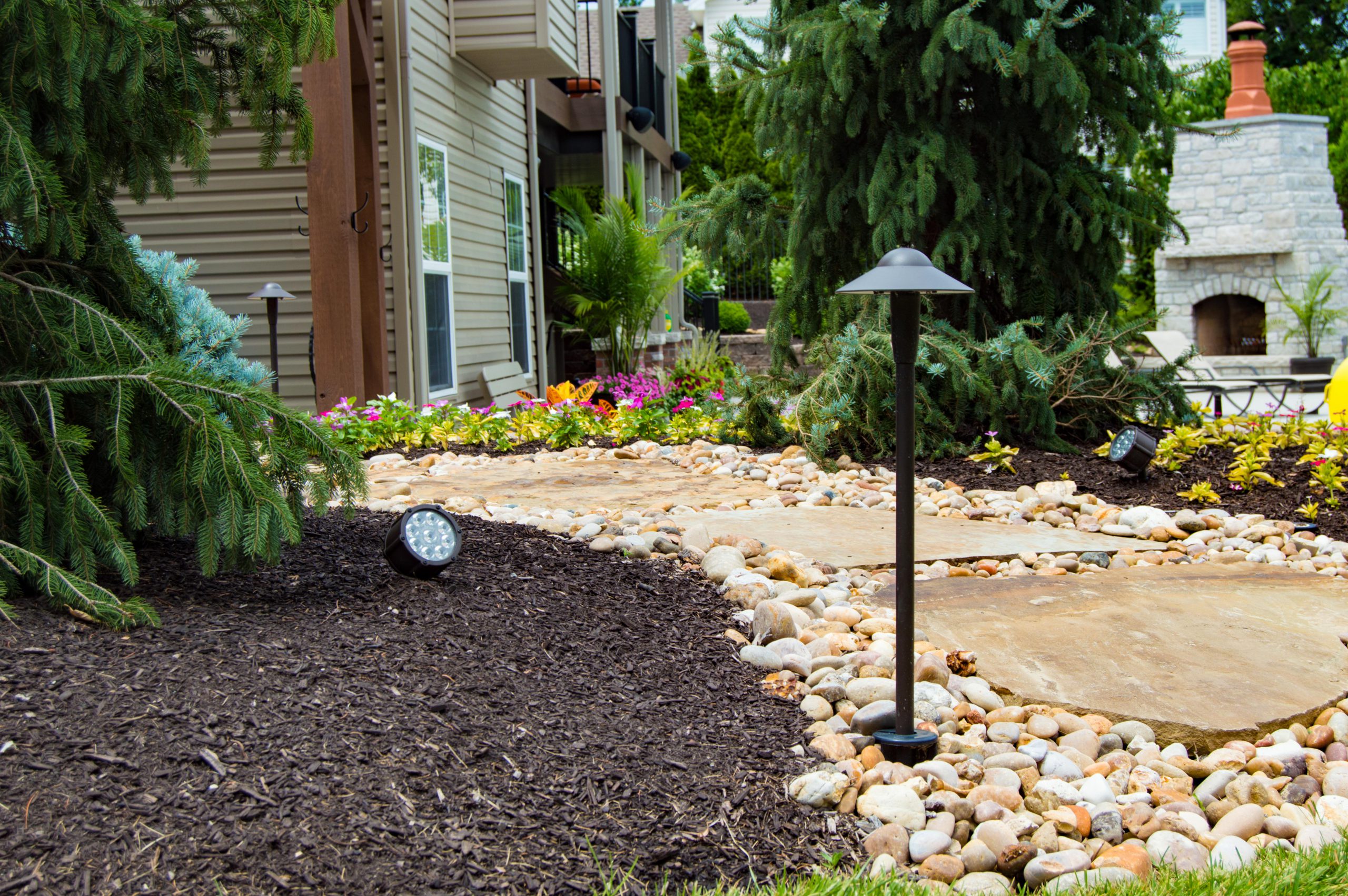 Lighting
Landscape lighting can add beauty, safety, and security to your home or business. Depending on your needs and preferences, landscape lighting can be subtle or stunning.  With today's advancements in style and engineering, a well-designed nightscape literally makes two landscapes out of one. Highlight the best parts of your landscape and make it a great space to spend time on those long summer nights. Seasonal maintenance visits include bulb check, directional check, clock adjustment and cleaning of fixtures and lenses.

Trimming & Pruning
Proper trimming and pruning maintains good plant health, improves the quality of flowers, fruit, foliage and stems, and controls or trains the growth of your trees and shrubs. Pruning can often increase the density of the foliage when it flushes new growth!

Lawn, Tree & Shrub Care Program
Our application programs protect from diseases and pests, fertilize to replenish essential mineral elements, and promote healthy growth – whether for your lawn, your trees, your landscape bushes and shrubs, or all of the above.
Call today to talk to our Property Maintenance team for your customized lawn & landscape care experience.