Our Garden Center will not only provide you with the perfect plants for your landscape or garden, but inspiration and direction with our display gardens and onsite landscaping. Come out, take a walk, and spark your imagination!

Retail Center
Our retail center is full of items that will elevate your outdoor and indoor living experience! From pots and planters, large or small, to succulents & air plants, seasonal annuals & tropicals, and your favorite plants, our staff is here to help you with all your home gardening and landscape needs!
Spring/Summer Hours: Monday-Friday 9am-5:30pm || Saturday: 8am-4pm || Sunday: Closed
* Closed 4th of July Weekend (Saturday, July 2 – Monday, July 4)
Interested in our sales and events?
Current Sales & Updates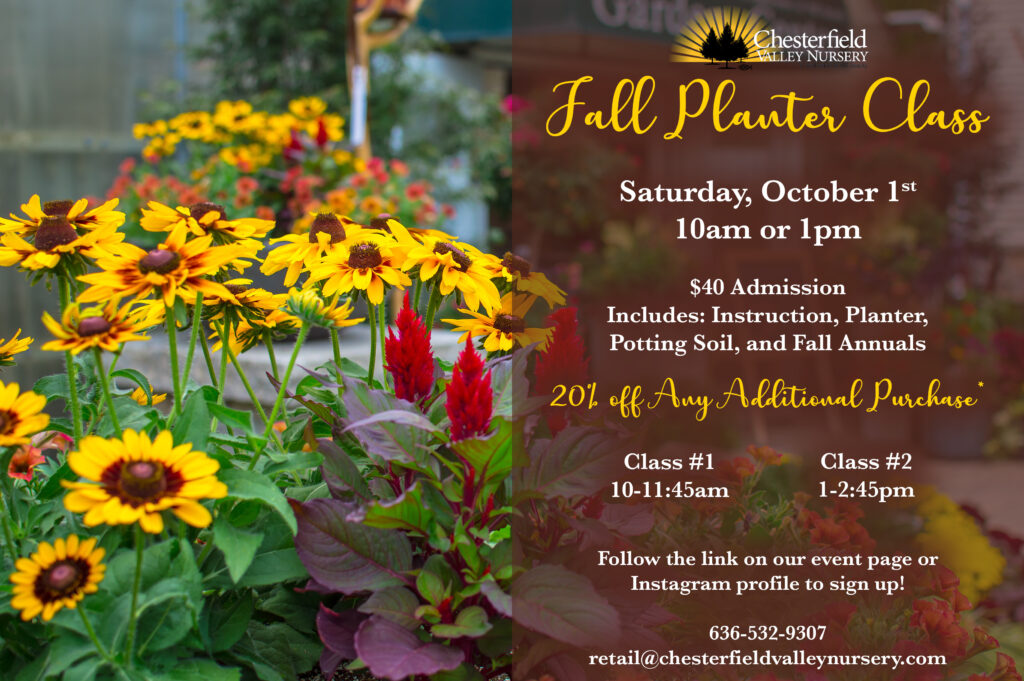 Click Here to Sign Up for 10am Class
Click Here to Sign Up for 1pm Class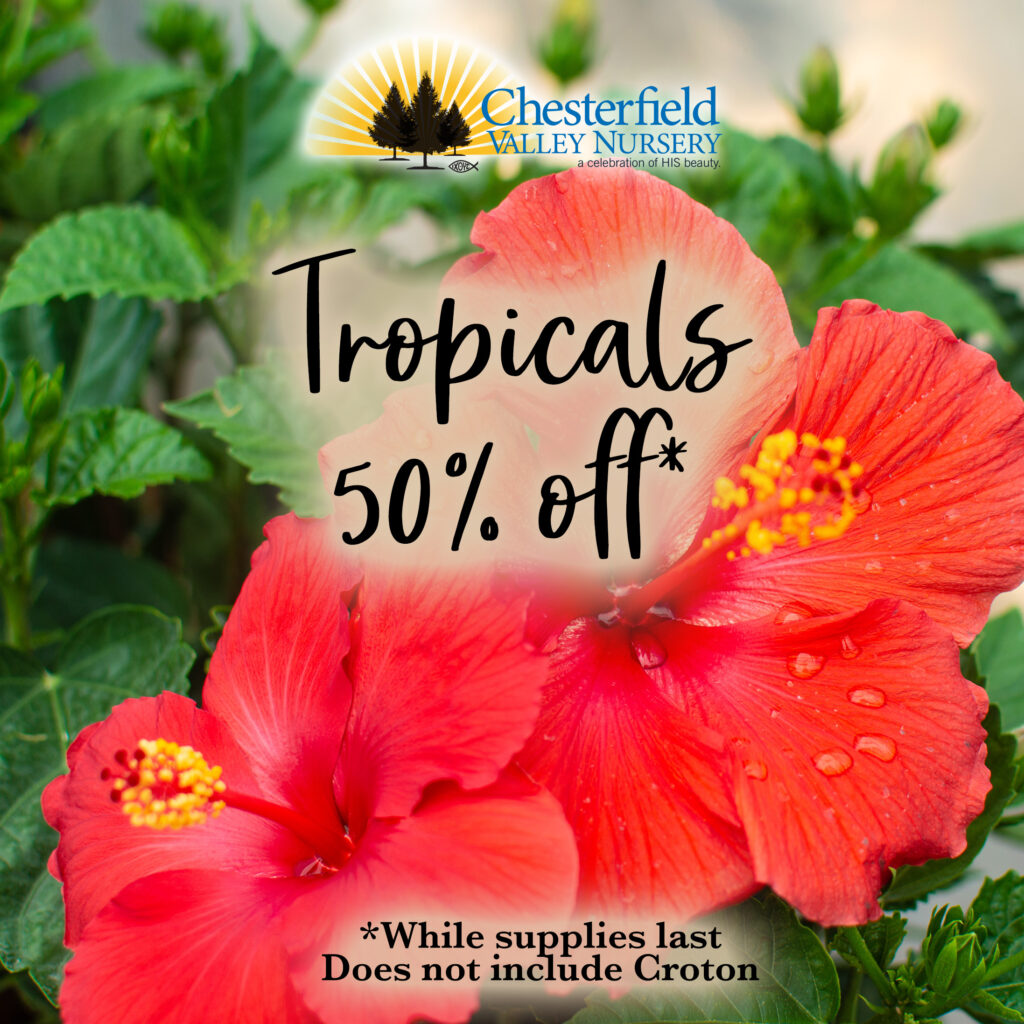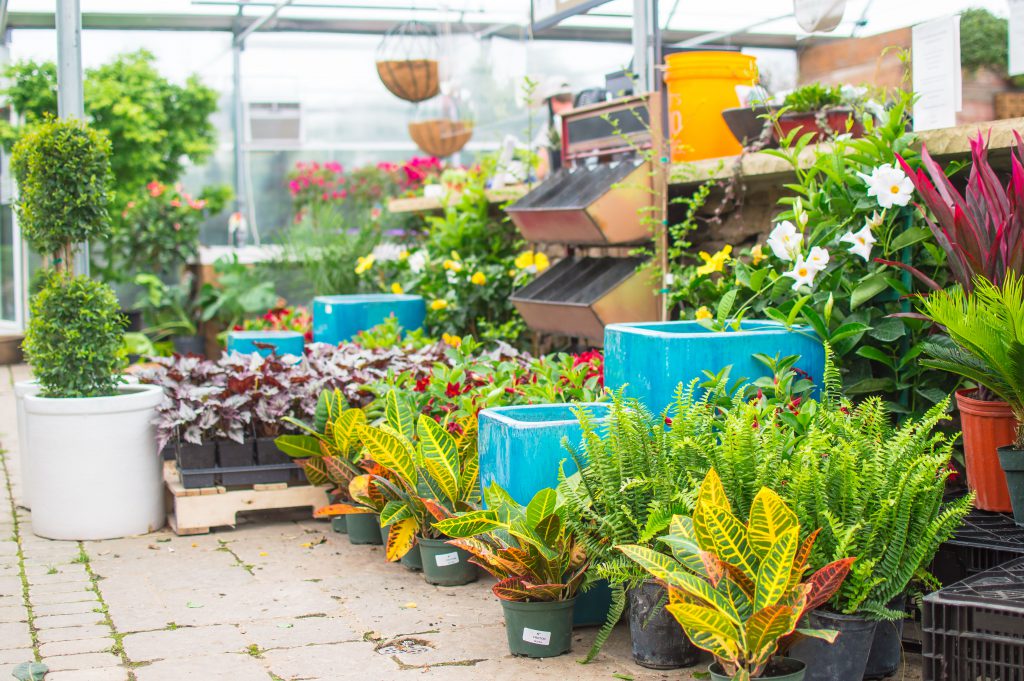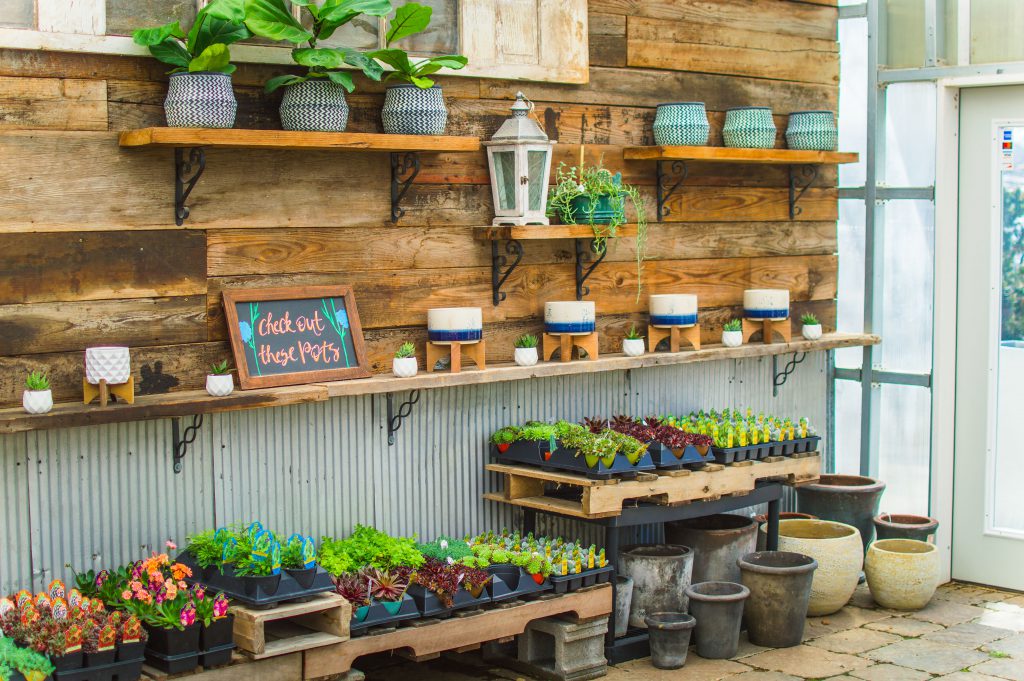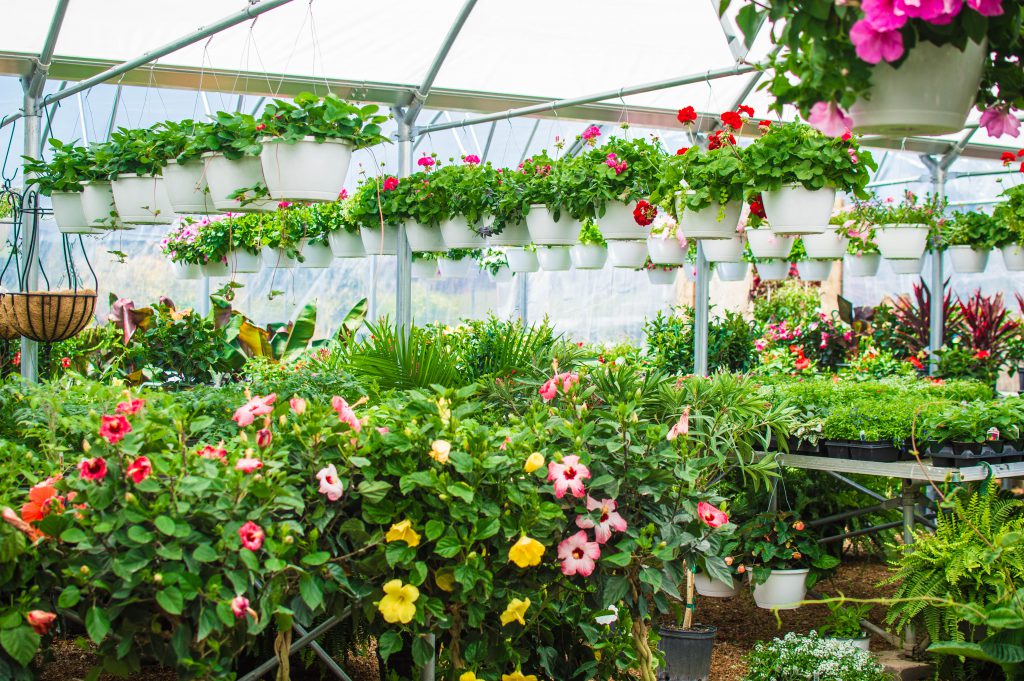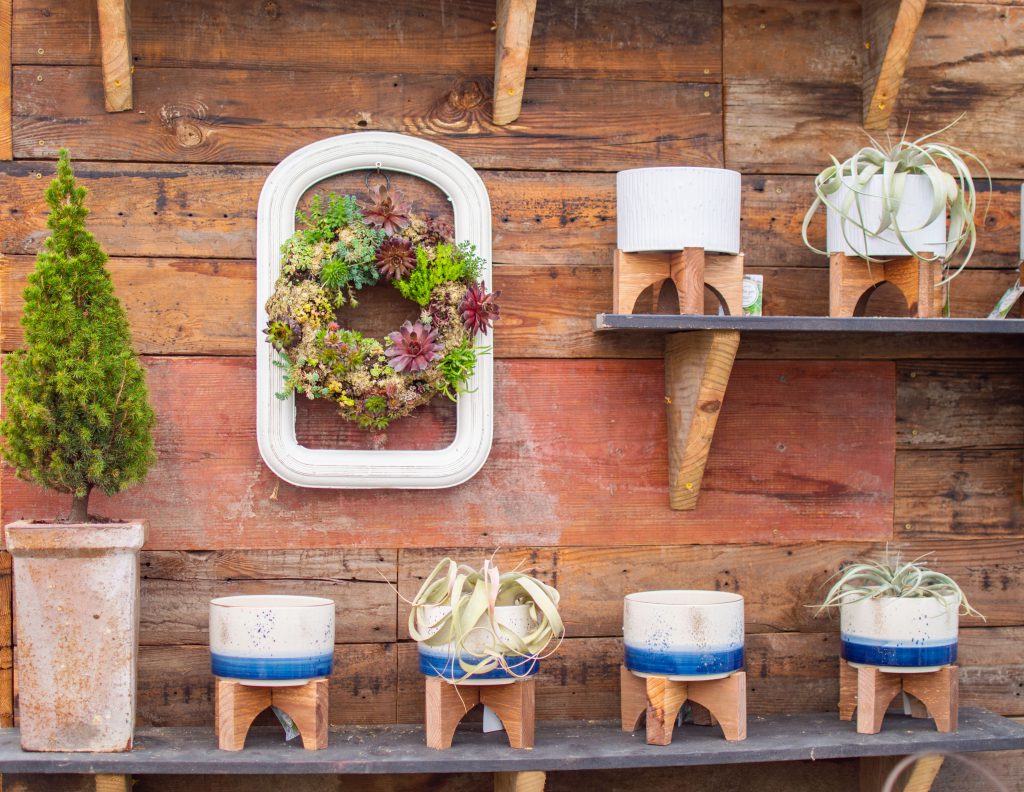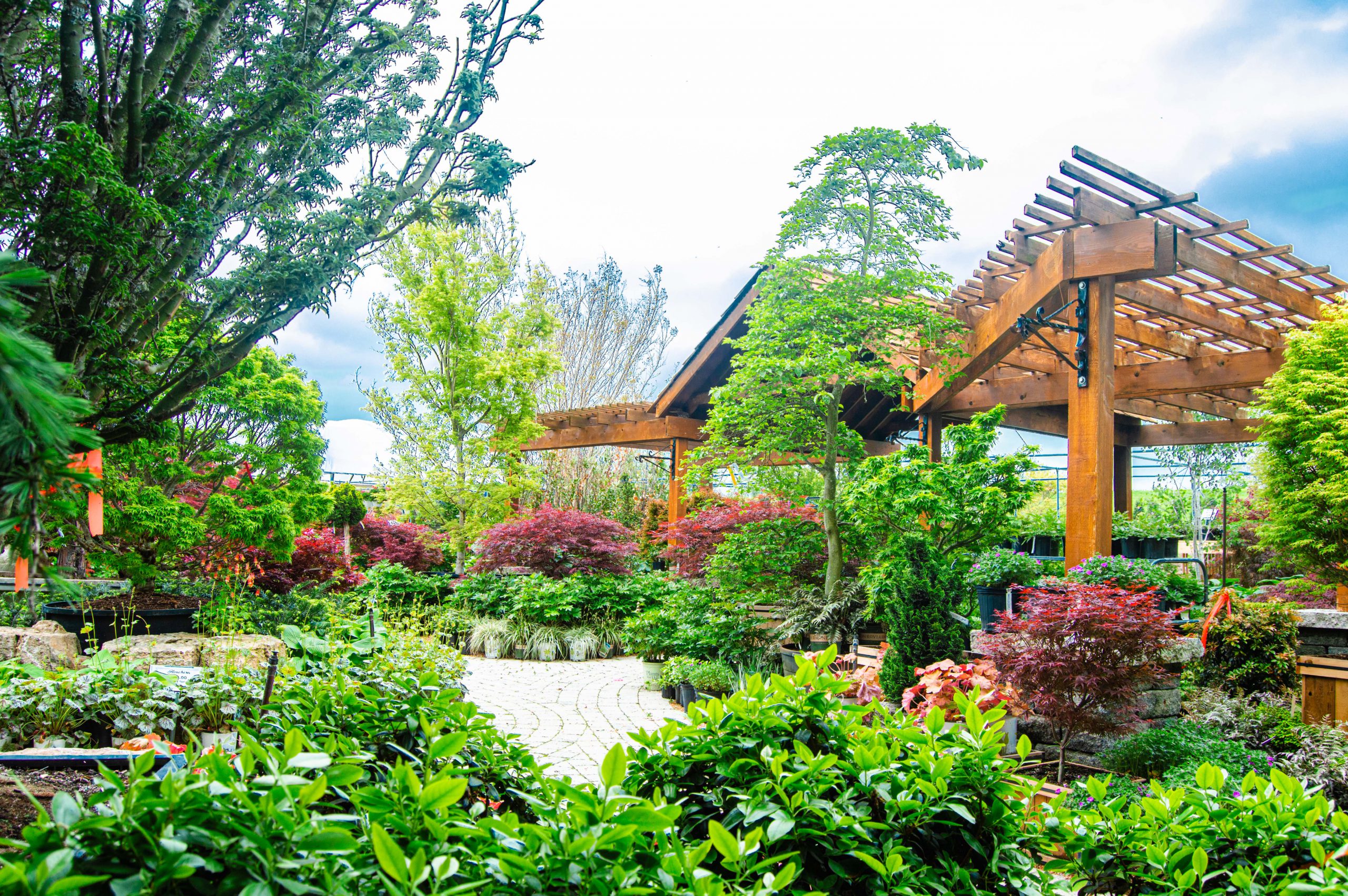 Display Gardens
In and around our Garden Center, we display our plants in such a way that you can have a better vision of what looks good together. Our nursery is full of both planted displays, as well as displays you can purchase from to give you a more immersive landscape and garden experience!

Pots & Planters
Our Garden Center has an array of planter options, from small, table top pottery to large, landscape sized items. From pottery materials to wrought irons, there's a a style for every home. Whether you want to plant them yourself, or look at our pre-planted selections, come out and take a look at all the options!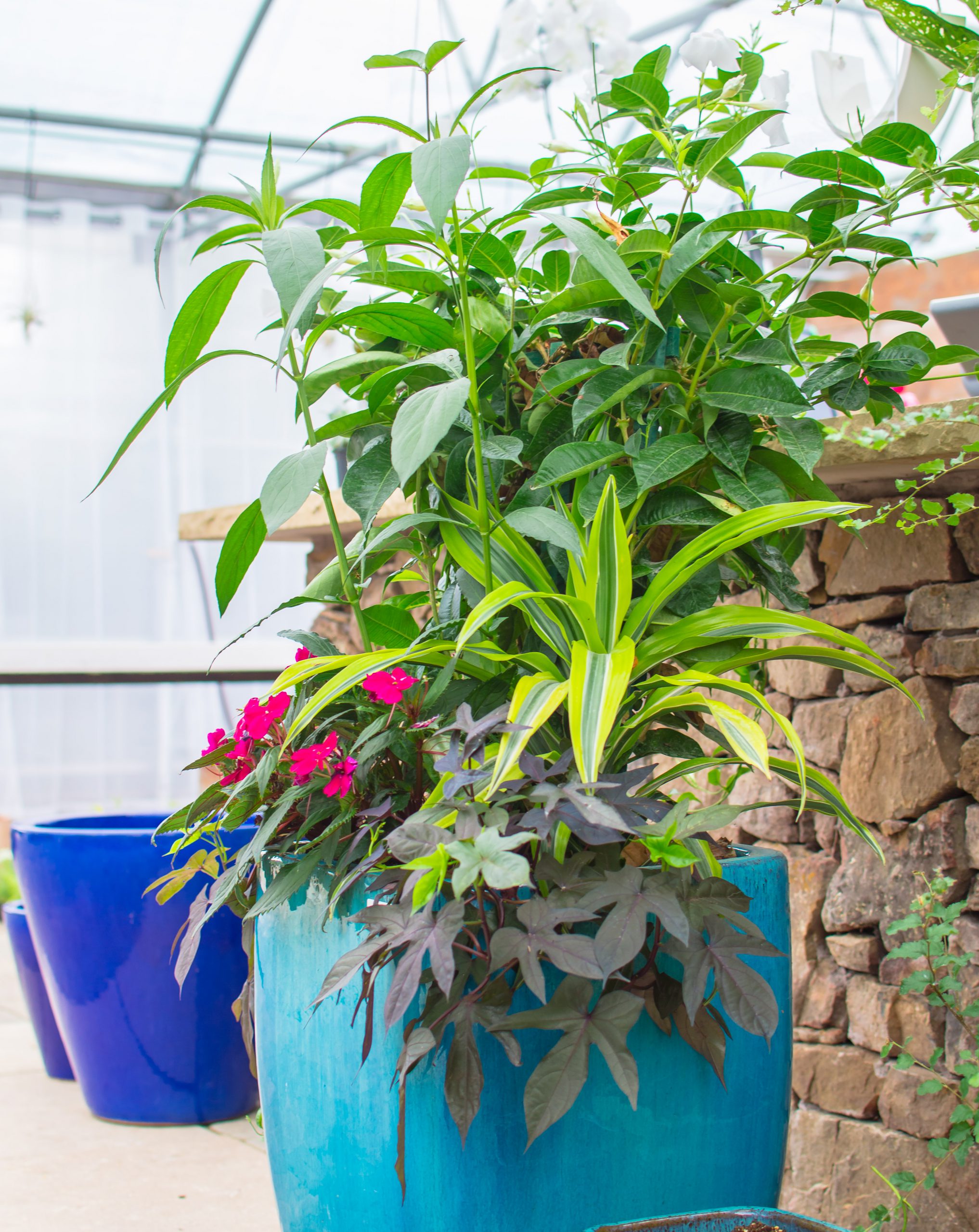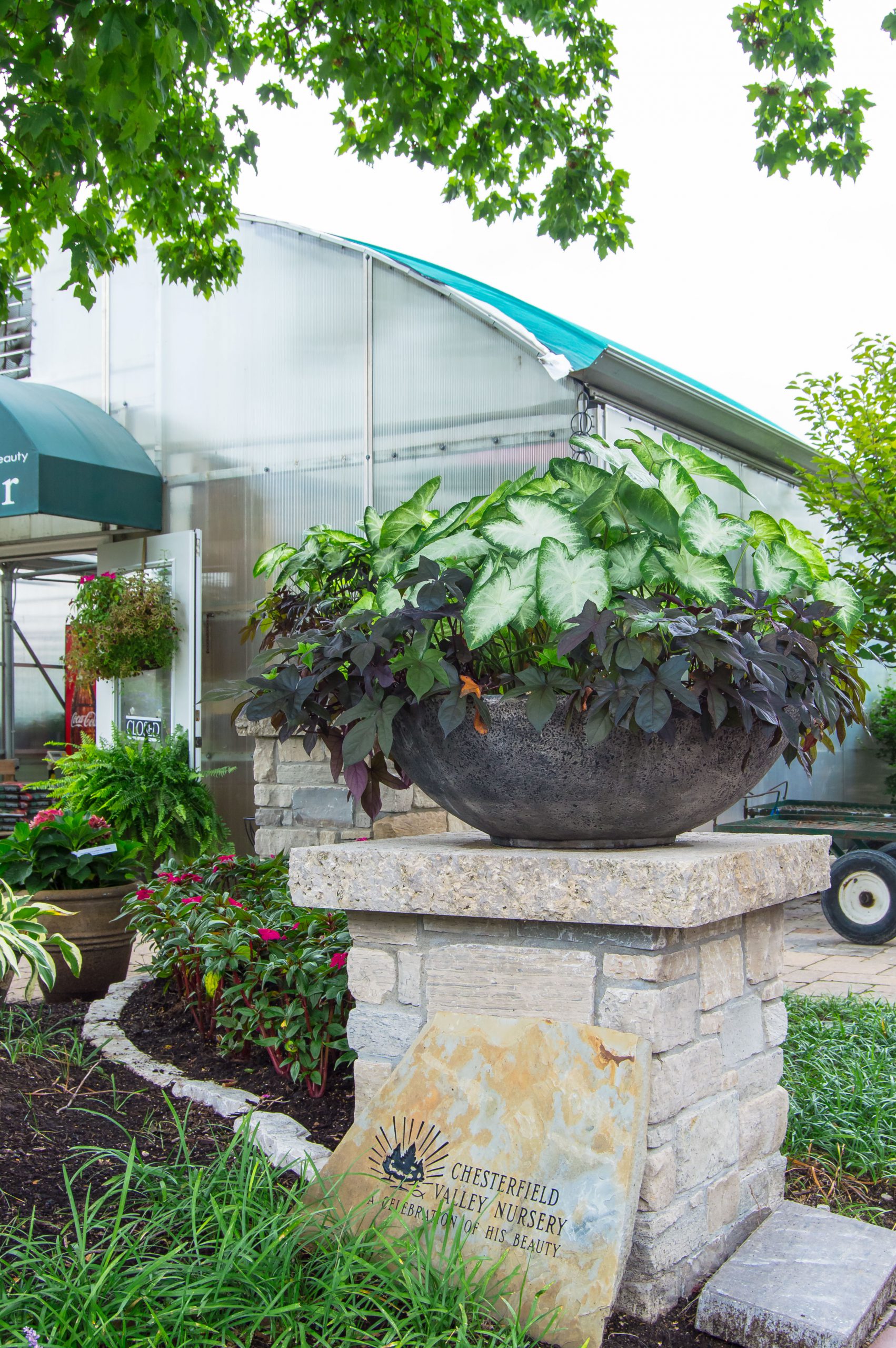 Special Order Items
Not only can you special order pots and planters if we do not have what you want in stock, we also offer other specialty items for your garden or landscape. If you want a pre-cast concrete statuary, bench, or fountain, you can select from a wide range of styles, colors, and themes. Our nursery staff can order them and have them shipped to our nursery or to your home! We also offer installation of these items!
For a catalog of items, please visit our catalog page with Fiore Stone!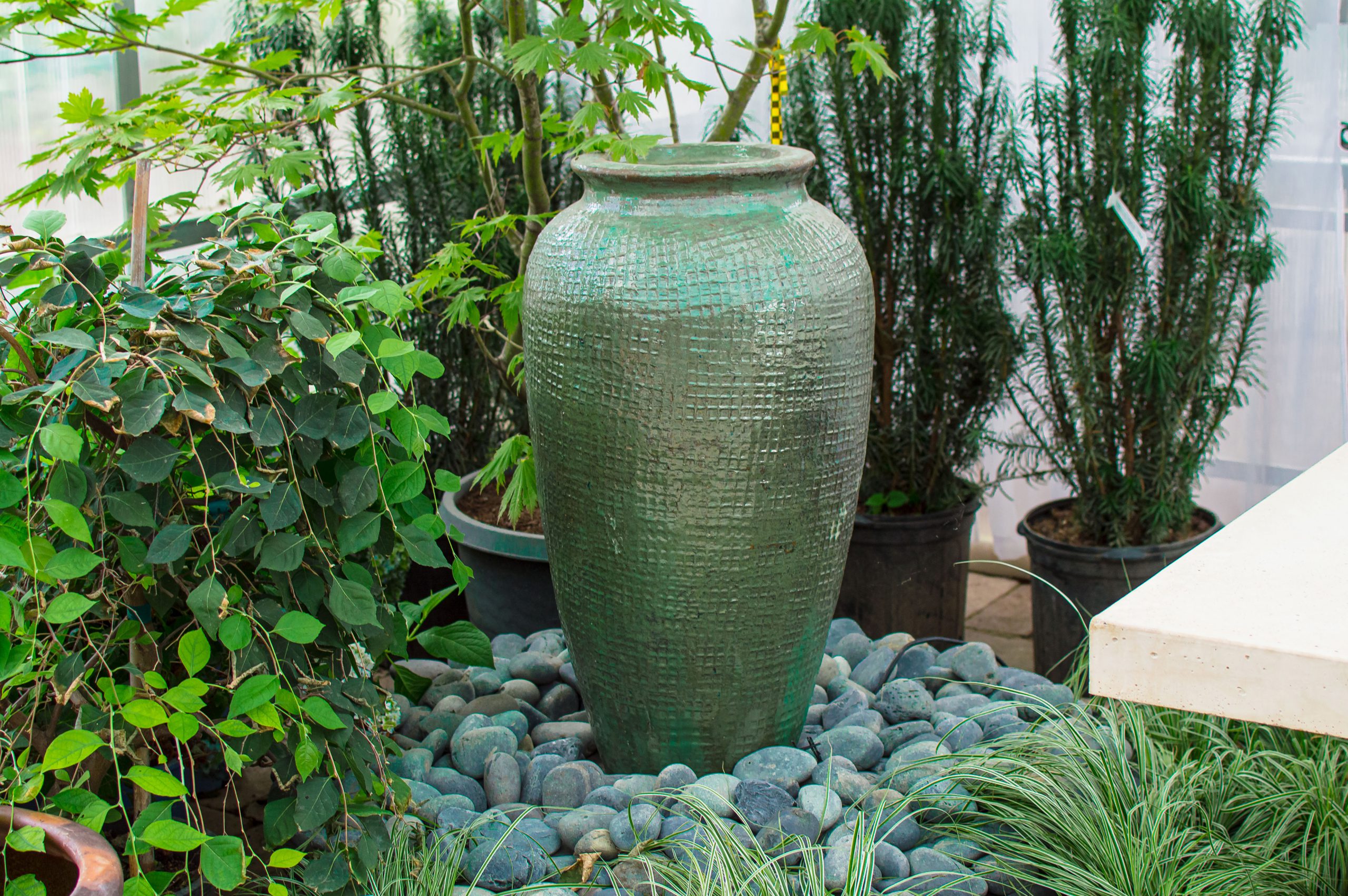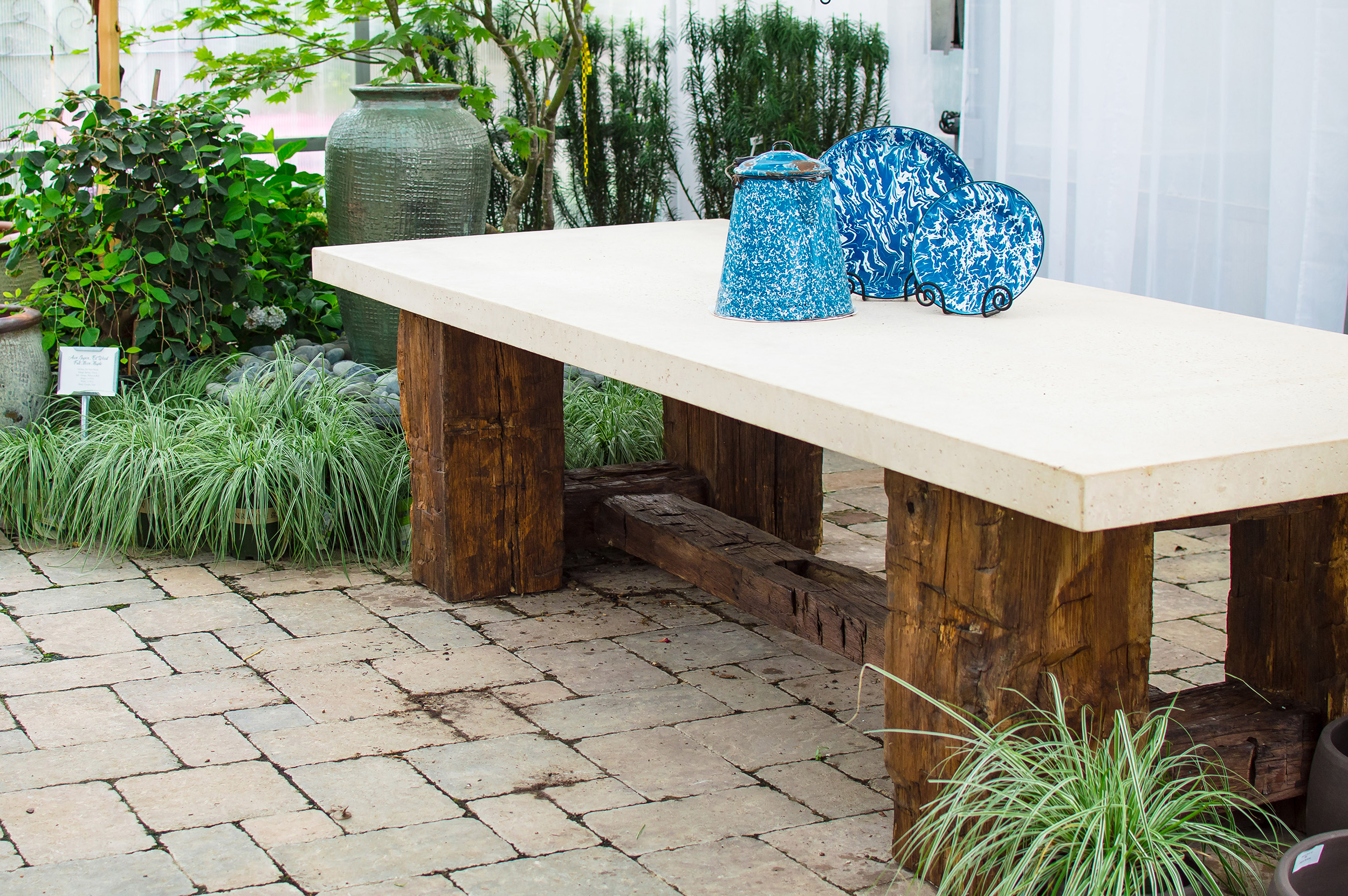 Interested in some more unique items for your outdoor space? We are the only Missouri Dealer for Atelier Vals Outdoor Elements. This design studio specializes in luxury furnishings for outdoor curated spaces. Each piece imparts the timeless dignity of its materials and the passion of its creator. Stop by our nursery to check out a few of their products!

Stone & Mulch Groundcovers
Mulch and decorative gravels give your landscape beds a finished look. Whether you choose mulch for its moisture retention benefits, or you prefer decorative gravel for its longevity and minimal maintenance, our onsite mulch and stone selections offers a variety of quality materials than can be picked up or delivered to your home.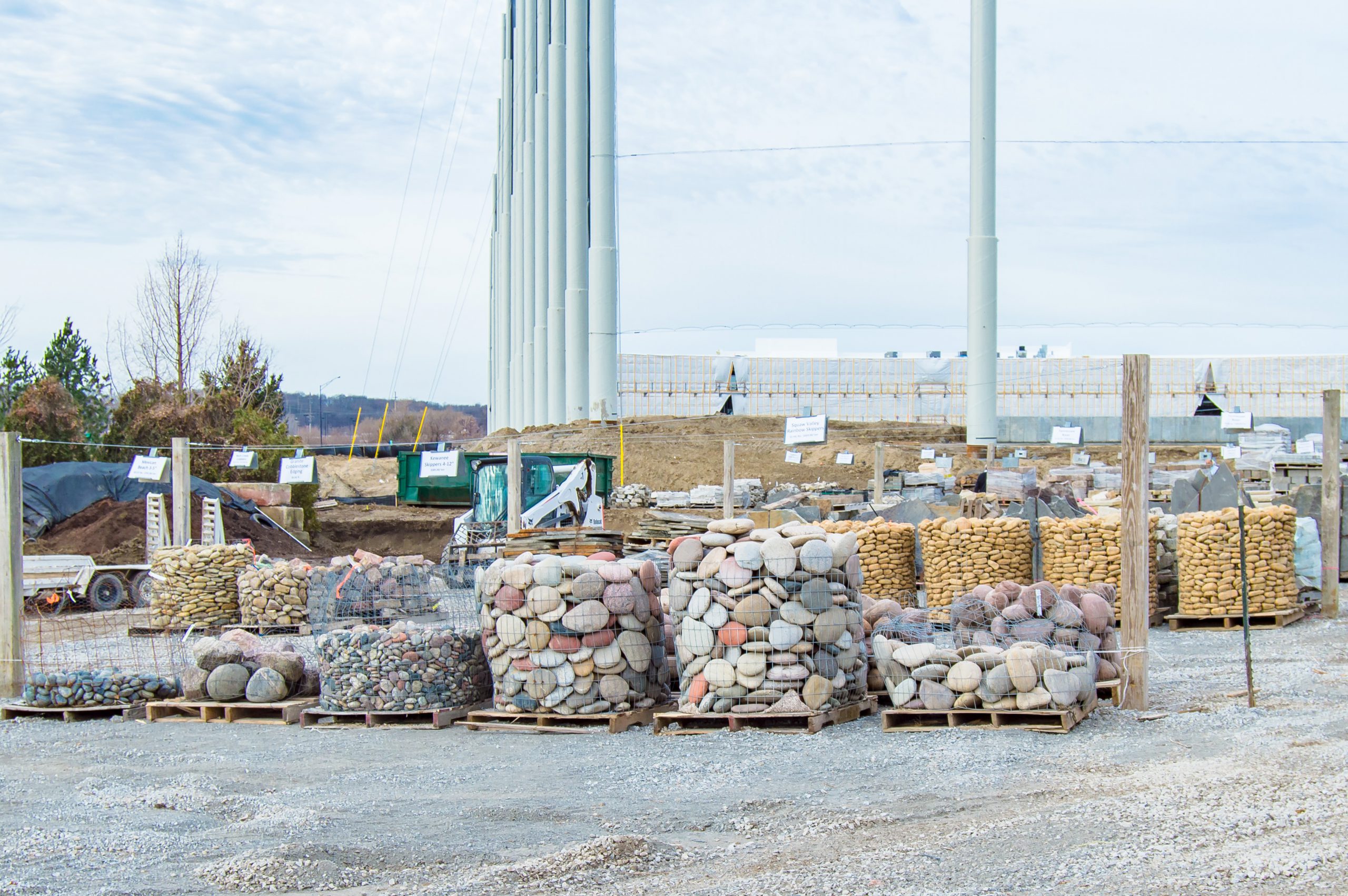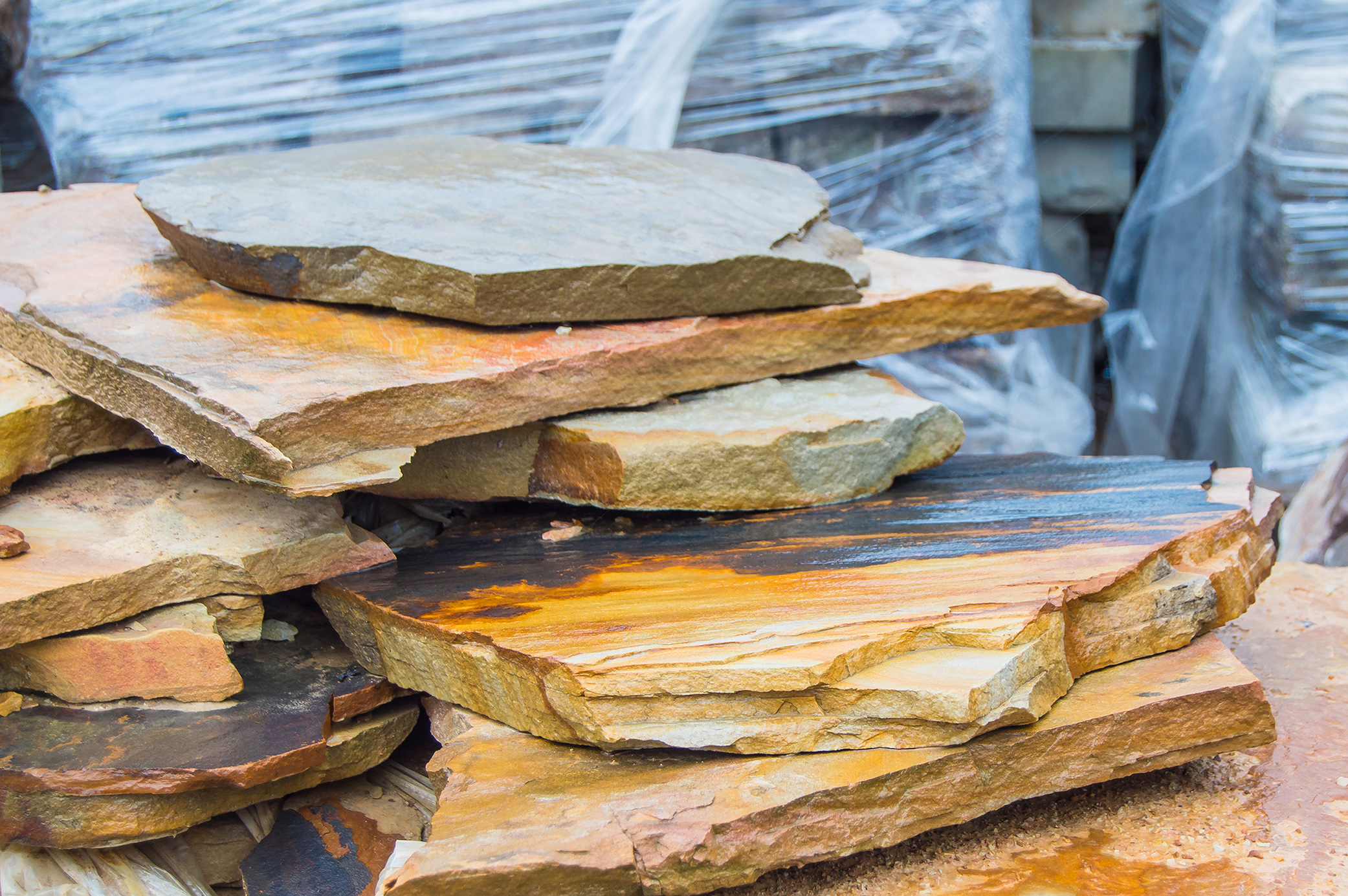 Natural Stone
If you want a unique, natural look for your landscape, natural stone is the perfect material for you.  At Chesterfield Valley Nursery, we stock natural flagstone for walkways and patios. Ledge rock and boulders are typically used for natural retaining walls or to accent your landscape beds. Natural wall stone and edging can be utilized for small walls and to edge landscape beds.

Pavers & Retaining Walls
Pavers and retaining wall options are vast and offer benefits such as design flexibility, easy maintenance, and all with a wide array of colors and styles. Chesterfield Valley Nursery offers lines from the following quality suppliers; Hessit Works Inc., Paveloc, Versa-lok, Belgard and Unilock, and more!