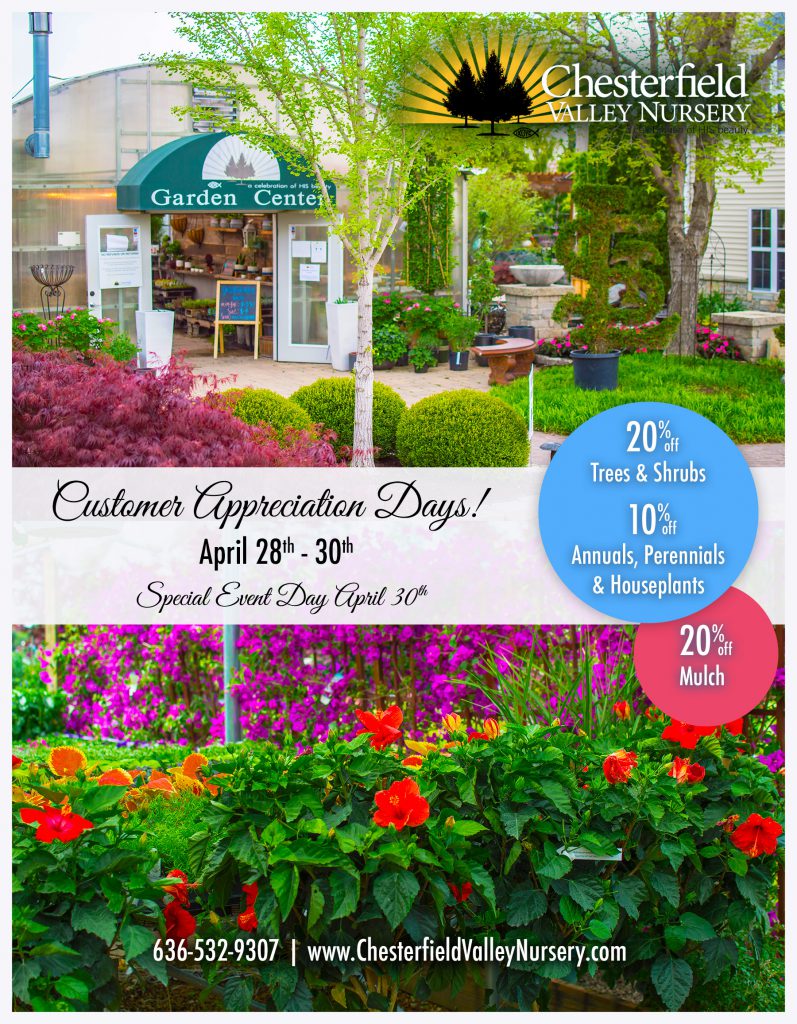 Customer Appreciation Sale
April 28-30th
20% off Trees, Shrubs
10% off Annuals, Perennials & Houseplants
20% off Bulk Mulch
Terms & Conditions
*First come first serve, no pre-tagging allowed.
*Discounts are only available on the listed days.
*No Special Orders
*Discounts are not available on existing sold jobs or ongoing landscape or maintenance estimates
*Cash & Carry Only
*Retail Sale Items must be paid in full and can only be held onsite for one week, all items must be picked up by May 7th at 3pm.
*Walk-In Installs available
—- Walk-in installs ONLY for dates of the sale.
—- 1/3 deposit on plant price to hold for 3 days
—- Estimates with no deposit will have a 24-hour (next business day) hold
—- Invoice (including install & additional items) paid in full for extended hold period
—- Discount Expires on Saturday, April 30th at 4pm despite any plant-hold deposits. Only signed contracts retain discount pricing.
*Terms are subject to change before sale dates
For questions, please contact the Garden Center or email us at retail@chesterfieldvalleynursery.com